In album:

Urgentology Care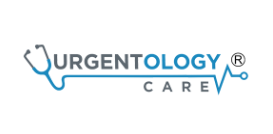 Urgentology Care

4130 N. Collins, St. Arlington, TX 76005
(817) 618 - 5173
ContactUs@Urgentologycare.com
https://urgentologycare.com/

About Urgentology Care

Your Trusted Neighborhood Walk-In Clinic

Urgentology is a new and innovative urgent care in Arlington, Texas. We pride ourselves for our highly trained and friendly physicians and medical staff who can provide a variety of health care services for your family. Our board-certified physicians and medical staff are trained to treat all adults and children over 12 months of age.

We value your time, health, and well-being. That's why we strive to provide high-quality convenient health care in our modern state of the art facility.
Comments
Add Comment
Please login to add comments!